by John Fabel
|
Last Updated:
February 17, 2021
Looking for a defensive driving course in Texas?
Why not work with Aceable defensive driving, a company who promises to: #HelpOthersSucceed, #BeAuthentic, #CreateDelight, #SeekToUnderstand, #ExhibitGrit, #PursueGrowth, and, of course, #Get$h!tDone?
These are Aceable's seven self-proclaimed core values. What the company believes, in their own words, is
"…by delivering innovative, outcome-focused courses we can empower people to thrive in life and succeed at what they do."

The Guys at Aceable
It must be true, too, because, in our experience, you won't find more thorough and effective content or more helpful and efficient customer service anywhere.
Their advanced, "mobile-first" approach to education makes them a modern, easy, and fun way to get through defensive driving, so we highly recommend you give them a spin.
Want to know more? Here's the full scoop on Aceable defensive driving courses in Texas!
Answers in this post:
Do You Need Aceable Defensive Driving?
What is Covered in an Aceable Defensive Driving Course?
How Much is the Course and How Long Does It Take?
How Do I Sign Up with Aceable to Dismiss My Ticket?
But wait… there's more. Before we get too far into all the perks of Aceable's defensive driving program, let's figure out if you need defensive driving.
Who Needs the Aceable Defensive Driving Course?
Well… YOU do, if—
You got a traffic ticket. With Aceable defensive driving, you may be able to erase the ticket from your driving record, or the DMV could dismiss your charges. In this way, you may also keep your license from revocation or suspension.
You want to be eligible for insurance discounts. Most companies offer discounts for voluntarily completing defensive driving. Ask your carrier!
You want to eliminate the possibility of points being added to your driving record. Remember: Cleaner driving records can do a lot for you, including helping you get car loans and cheaper insurance!
You want to become a safer driver. Consider taking defensive driving even if you don't "have to" just to learn how and why to be a safer, more responsible driver. And even if you know all the information in the Aceable defensive driving course, a reminder will just help you put it into practice. Everybody wins!
What's the Aceable Defensive Driving Course Going to Teach You?
A defensive driving course from Aceable covers topics like—
The dangers of driving under the influence of alcohol
Statistics related to collisions, including crash stats that involve how demographics, speed, impact site, vehicle type, etc. influence a collision
In-depth information regarding safety equipment, such as seatbelts, airbags, child safety seats, antilock brakes, etc.
Crash-prevention training, including proper following distances, proper turn signal use and passing procedures, braking technique, and how to drive in severe weather conditions
Risks of driving under the influence of heightened emotions (Risks from road rage, for example)
State laws and how and why to follow them
Road signs and symbols and how to interpret and follow them
Ok, lots of other defensive driving courses do that, too, so what makes Aceable special?
Why Should You Choose Aceable?
Let's take a quick look at all the advantages that come from selecting a course from Aceable.
Every Texas defensive driving course from Aceable—
Is Texas Department of Licensing and Regulation (TDLR) approved and guaranteed to be accepted by any court in Texas
Is guaranteed to meet the requirements for a traffic ticket dismissal
Is guaranteed to be approved for insurance discounts (if they're allowed by your insurance company, of course!)
Can be taken entirely from their app. That's right! Aceable Defensive Driving is currently the ONLY course with a top-rated (4.9 out of 5 stars!) app from which you can take the entire course. Not even IDriveSafely or TexasDrivingSchool.com have an app!
Can be taken any time, anywhere. You can work at your own pace, stopping and picking right back up where you left off.
Includes Texas-based customer support 7 days a week. The company headquarters is located in Austin. When you call Aceable defensive driving support, you'll connect with someone who speaks your native language—Texan!
Is possibly the highest-rated course in terms of customer reviews, with thousands upon thousands of 5-star reviews
So, How Much and How Long?
Funny, I knew you were going to ask that…
How Cheap Is the Aceable Defensive Driving Course?
Flat-out, straight-up 25 bucks. No hidden fees. No extra costs. For as little as $25, you're on your way to ticket dismissal, insurance benefits, and safer driving. That makes Aceable defensive driving courses pretty priceless!
And next, you're probably wondering:
How Short Is the Aceable Defensive Driving Course?
Flat-out, straight out 6 hours. That's it. This is THE shortest amount of time required by the state of Texas for a defensive driving course. Did we mention that already?
How Often Can I Take the Aceable Defensive Driving Course in Texas?
The answer to that isn't really an Aceable thing. The state mandates that you can only take one defensive driving course to dismiss a ticket within a twelve-month (1 year) period. Can you take defensive driving more often than that just to brush up your skills? Sure. But again, you can only dismiss one ticket a year with Aceable defensive driving. Sorry, kids!
Aceable Defensive Driving for Ticket Dismissal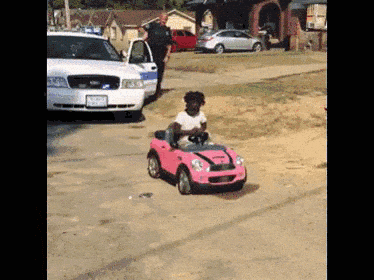 Got a ticket, huh? Bummer. But hey, it happens to the best of us, right? Fortunately for all of us, Aceable defensive driving courses make it super easy to go through the process of ticket dismissal. Here's what you need to do:
Step 1: Determine Your Eligibility and Get Permission
The first thing to do after you receive a ticket (well, after you've shed a few tears…) is to determine whether or not you're eligible for defensive driving to dismiss your tickets.
Generally speaking, you can use an Aceable defensive driving course for ticket dismissal if—
You received a "minor" moving violation
You don't have a commercial driver's license
You haven't dismissed a ticket with a defensive driving course within the last 12 months
You're not currently taking defensive driving for a separate traffic violation
On the other hand, you generally CAN'T dismiss a ticket with defensive driving if—
You got a ticket for passing a school bus
You leave the scene of a car accident (in other words, if you are the perpetrator of a hit-and-run)
You got a ticket in a construction zone
You got a speeding ticket for doing 25 plus miles an hour over the posted speed limit
You'll need to make sure you are eligible by asking the court's permission to take Aceable's defensive driving course for ticket dismissal. You can ask in person and often by email.
Unfortunately, not everybody is eligible to take defensive driving to get a ticket dismissed. If you're not, you could still take defensive driving to avoid making the kind of mistakes that earned you a ticket in the first place!
Step 2: Enroll for an Aceable Defensive Driving Class
Enrolling in the Aceable defensive driving course is fast and easy! Like taking the course, you can enroll for Aceable on your phone, tablet, or online.
You will be given instant access to all the course materials you need to dismiss your ticket and get those pesky points off of your driving record!
Step 3: Get a Copy of Your Driving Record
The court will usually require a copy of your driving record to be submitted to them along with your Aceable defensive driving certificate of completion. Don't put off this step!
Aceable's defensive driving courses offers the option of ordering and sending you your driving record with your certificate! Note: there is a small fee for ordering your driving record with Aceable!
Step 4: Complete the Aceable Defensive Driving Course Before Your Deadline!
Be sure to register for your Aceable course and complete it in its entirety before your assigned deadline! Keep in mind that Aceable requires you to pass a series of unit quizzes or exams to pass the course. Not to worry: the Aceable defensive driving course allows you to take and retake the tests and quizzes!
The important thing here is that you absorb and then apply all that useful safety information. And, Aceable boasts that they have "unlimited" test prep materials, AND they give you access to their support team through chat, phone, or by email.
There's no way not to pass their course with flying colors in plenty of time!
Step 5: Submit the Necessary Documents to Court
After you receive your certificate of completion from the Aceable defensive driving course, you should send your certificate and your driving record to the court at the address they provide.
Note: Aceable is always there to help but it's YOUR responsibility to see that the court has the materials from you that they need!
Fast and easy, right? You got it! The Aceable defensive driving course is a one-and-done course to get you out of a ticket and back on the road… safely! Try it today!
---
John Fabel
I have a long and checkered history with defensive driving. I took my first "court invited" course at age 15 and realized immediately that there had to be a better way. Since that first experience, I have gone on to teach defensive driving classroom courses and to author four internet courses in 2 states. After nearly 25 years in the industry, I can help you find a course that will be the best fit for you.