by John Fabel
|
Last Updated:
October 15, 2023
You knew right away this wasn't going to be one of your better days. First, your alarm didn't go off, but the milk in your coffee did. And now, speeding to not be any later to work, you'll still be later because of the time you're spending pulled over getting a ticket. So the first bright spot in your day comes when someone at the office tells you that you can get the citation reduced or dismissed by taking a defensive driving course.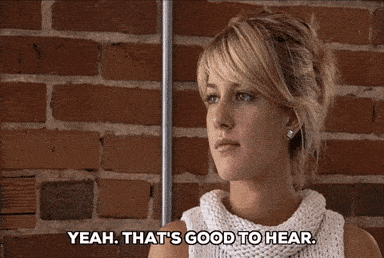 It can only get better from here, right? But how do you find the course that's best for you? Your Google search for "defensive driving" has netted you somewhere upwards of a kazillion results.
After looking through the offerings of dozens of defensive driving providers, we narrowed the field to three: Approved Course Texas, Aceable, and Ticket School. All three have fulfilled the defensive driving needs of tens of thousands of customers, and each has unique features that tailor them to the learning styles of a wide range of drivers.
Topics in this post:
Our list is not intended to be the end-all of defensive driving school lists. We offer it simply as a means to narrow your search. The one you choose should be the one that best fits your needs.
Choosing the Best Online Defensive Driving Course for You
Now, the term "course" gets a lot of people worried. Don't worry. You're not returning to college or adding course hours to your packed schedule.
These courses typically only last just a few hours and are designed for one purpose; to get your speeding ticket dismissed…. Just testing you to see if you're still reading! The primary function of these defensive driving courses is to make the roads safer by making you more aware.
Ticket dismissal is not the only benefit of taking a defensive driving course. Depending on where you live, you might enjoy reduced fines. More importantly, a course might keep the citation from appearing on your driving record.
You don't even need a ticket to reap the rewards from defensive driving. A completed course may help you fulfill an employer's requirement or qualify you for an insurance discount.
All this being said, where do you start? The process goes a little something like this.
Whether for a traffic citation, a desire for lower car insurance premiums, or a request from your boss, you need to find a course. As we mentioned, your Google search provides links to hundreds of courses, including some listed as driving safety courses or traffic school. Don't let these differences in terminology slip you up. As long as the course is state-approved, defensive driving, driver safety classes, and traffic school all refer to the same type of course.
With so many courses available, let's dive right into our shortlist of options.
Our Top 3 Defensive Driving Courses
Nationwide, hundreds (if not thousands) of defensive driving courses are available, both online and in classrooms. Which is "best for you" ultimately depends on personal preference and learning style. However, there are important features that should be considered when making your decision.
State approval
Price
Customer reviews
Effectiveness of content
Although there are more ways to analyze courses for evaluation, these four criteria will lend simplicity to rating our shortlist.
Is the course state-approved?
State approval is of critical importance and should be your first consideration. Courts, employers, and insurance companies will not accept courses offered by non-credentialed providers. I can't imagine many things worse than spending the time, money, and effort to complete a course only to find out it was all for nothing. Womp womp! Cue sad trombone sound.
How much does the course cost?
The next thing you might look for is price. Cost is a factor for obvious reasons. After all, as you're not making a pleasure purchase here, you might as well save money, right?
What do others who have taken the course say?
Customer ratings can also be helpful as they will give you an idea of some experiences that might encourage you and things that you may want to avoid. Keep in mind, though: not every negative review is with a solid foundation. For example, some people are just bitter about having to take defensive driving at all. So while reviews can be helpful, they still should be taken with a grain of salt.
How well does the course teach the material?
Remember back in high school when there was that one biology (or English or history) teacher everyone loved and learned from while all the others were, well, not? Why were those classes so different? Weren't they teaching the same thing?
The same differences apply to defensive driving courses. To garner state approval, courses must cover the same state-mandated curriculum. But, just as with those cherished teachers from your school days, some courses are better at "making things stick" by how the material is presented.
We understand that everyone has a different learning style that works best for them, so we'll try to highlight how each of our courses "gets the point across" to make your choice easier.
So, without any further ado (because we've had more than enough ado already!), here are our choices for the top online Texas defensive driving providers for 2023.
Our Top 3 Texas Defensive Driving Picks for 2023
| | | | | |
| --- | --- | --- | --- | --- |
| | | | | |
| | | | | |
| | | | | |
| | | | | |
Our first choice is ApprovedCourseTexas.com. This provider offers information and/or courses for all fifty states and features its course specifically designed for Texas. Not only is it approved and certified, but it's also a blast to take. Their basic course uses a mix of text and video, or you can upgrade to 100% video for a small fee.
How does it stack up?
State Approved: Yes. This course is 100% approved and ready to take!
Price: In Texas, this course is $25, the state minimum price. The cost for other state courses varies, but the site features a lowest price guarantee. If you find the same course offered somewhere else for less, Approved Course Texas will match the price.
Customer Ratings: This is one of the highest-rated defensive driving courses available, and you can even read the customer reviews right on their homepage. Talk about bold confidence in your product!
Effectiveness of Content: Speaking of customer reviews: Reviews from many courses use descriptors like "easy," "not hard at all," or "just glad it's over." By comparison, many Approved Course reviews seem to center around how helpful the student found the content to be. Of course, getting rid of a ticket is a win in anybody's book, but taking new and refreshed knowledge out on the road where it may one day save your life beats that win by a mile.
Aceable is a company still relatively new to the defensive driving scene, but they have made a huge impact quickly. Their course features a lot of rocking content and features a unique mobile app to make completing it a breeze.
One of the great conveniences of an online course is the ability to work on it "at any time." Aceable takes that convenience a notch higher by adding "from anywhere." This one-of-a-kind app enables you to finish your course while getting a haircut, sitting in the drive-thru at the bank, or waiting to place your order at McDonald's.
How does it stack up?
State Approved: Yes, for insurance discount and ticket dismissal in Texas, Florida, California, and Indiana.
Price: $25 in Texas, $19 in Florida and California, and $40 in Indiana.
Customer Ratings: Aceable's reviews reflect an overall customer satisfaction rating of 9.6 out of 10. This is amazing, considering that these reviews come from nearly 20 thousand happy customers.
Effectiveness of Content: It's not just the quality of content that makes Aceable's content useful; it's also the delivery method. Most online courses can be completed on mobile, but the experience can be buggy if the provider hasn't optimized the site well. In addition, since Aceable employs a proprietary app, completing the course on a phone could not be more user-friendly.
Moving from Aceable, one of the newest providers in the defensive driving space, we now give a nod to one of the OG's, Ticket School.
These guys offer courses in nearly every state and have been doing so for almost as long as online driving safety has been a thing. They have serviced hundreds of thousands of satisfied customers over the past 20+ years and couldn't have done it without quality courses.
Not flashy by any means, the information in their courses is presented memorably. The website is super easy to navigate, and their highly-rated, U.S.-based customer service team is available 24/7 in the unlikely event you encounter any difficulty while taking your course.
How does it stack up?
State Approved: You betcha! Just an FYI, we aren't going to throw anything on this shortlist that isn't approved, but it still bears mentioning to keep you on your toes and as a reminder of how important this is.
Price: Competitive in every state.
Customer Ratings: No matter the course, Ticket School scores consistently high marks, with the highest praise going to their customer support team. They understand that taking a defensive driving course is not a task most people do every day, and there is always someone there to help if you get into a bind.
Effectiveness of content: The content of Ticket School courses is also frequently highlighted in customer reviews. Comments regularly refer to the presented information as being helpful for both beginning and experienced drivers.
Aren't All Defensive Driving Courses the Same?
The short answer to this question is both yes and no. Although there are similarities between one defensive driving course and another, they tend to have a lot of variation when it comes to two main things; content presentation method and customer reviews.
When choosing a course, you must remember your own personal learning style. Depending on your state, you will spend four to eight hours getting this thing knocked out. So doesn't it make sense to sign up for one that works best for you? If you like a little humor and variety, ApprovedCourse bears a look. If you like on-the-go convenience, give Aceable a try. Do you absorb information fastest by reading at your computer? Then DefensiveDriving.com is for you.
Don't forget that customer reviews matter. Maybe not all customer reviews are accurate, but they are important and don't limit yourself to just reading the positive reviews. Read the negative reviews as well, but remember to take them with a grain of salt. For example, I once read a 1-star review of a tropical resort hotel. The complaint? "The beach had red flags up every day we were there" —as if the hotel could control ocean currents!
Approved Course, Aceable, and DefensiveDriving.com all have fantastic course content and will be an "easy A," so to speak. But, based on our experience, they will also leave a lasting impression on you, making you a better and safer driver in the years to come.
How Do I Sign Up For an Online Defensive Driving Course?
Signing up for a defensive driving school course is just about what you'd expect. It is fairly simple, and we've included some steps below to get you on your way.
Step 1—Get permission from the court
Depending on where you live, this little detail might be handled online, with a phone call, or may require a visit to the courthouse. No matter the method, a fee will be assessed and a completion date assigned. I can't overstate the importance of this step. Starting a course before gaining permission could lead to the disqualification of your efforts, and you'll have to take the course again.
Step 2—Gather information the course will ask you for
To sign up for their courses, any provider will gather certain information. This information will include data like your address, driver's license number, license plate number, and information about your ticket, including the court that issued it and, in some cases, the citation number. And, of course, you will need a valid payment method. All courses will take a credit card, and most will allow you to start the course with the promise of submitting a check or money order later.
By the way, it will be helpful to keep all this information ready while you take your course. It may be asked of you periodically as an identification ensuring that you haven't conned someone else into taking the course for you!
Step 3—Find the best defensive driving course for you
You can use our shortlist above, or you can go internet hunting yourself to track down the best and baddest course in your opinion. Remember to find one that will also teach you something!
Step 4—Complete the registration portion
Once this is complete and you have paid the course fee, you can begin taking the course.
Remember that with online defensive driving courses, you can start and stop at your own pace. This flexibility can make things a lot easier if you have a job, are taking classes, have kids, or just don't do well with six-hour-long marathon courses!
Defensive Driving School Shouldn't Suck!
Defensive driving school doesn't have to be a bummer! Remember, even if you have gotten a speeding ticket or other moving violation, your fines will be reduced, and your driving record will remain clean.
Another upside is that your completed course can earn you a discount on your car insurance premiums. Who doesn't love saving money?
Remember that before you can find the best defensive driving school, you first need to determine what the word best means for you.
Are you looking for a course with great customer support, fully online, approved by the state, and content that will educate you and provide a few laughs along the way? Then ApprovedCourseTexas might be the best choice for you.
Are you looking for a course with all those features, plus a cool mobile app that you can use to take the course? Then Aceable may be just the ticket if you'll pardon the expression.
Are you the type that likes to back a proven winner? With the most years in the industry and hundreds of thousands of tickets dismissed nationwide, Ticket School is your obvious choice.
At the end of the day, whatever course you choose will represent an investment of several hours for you to complete, but it doesn't have to be a drag! While the amount of time your state requires may seem punitive, reframe it instead. Choose to view this experience as an investment in yourself. After all, the knowledge you gain may save you from future tickets and maybe your life.
We wish you luck in your defensive driving course hunt, and always remember, safety first!
| | |
| --- | --- |
| | |
John Fabel
I have a long and checkered history with defensive driving. I took my first "court invited" course at age 15 and realized immediately that there had to be a better way. Since that first experience, I have gone on to teach defensive driving classroom courses and to author four internet courses in 2 states. After nearly 25 years in the industry, I can help you find a course that will be the best fit for you.