by John Fabel
|
Last Updated:
November 7, 2022
If you're like most people, you're always looking for a way to economize. Whether it's brewing your own coffee, packing your own lunch, or making darn sure no one in your house stands staring at an open refrigerator for too long, there's never a penny near you that's not in danger of being pinched.
If you are the type who obsessively shops for every bargain, you probably took that same approach to buy your car insurance. But did you leave money sitting on the table? Would taking defensive driving help you save even more on your insurance?
While the savings aren't as great as they once were, there are still discounts to be had for completing a defensive driving course. Auto insurance providers that offer defensive driving discounts save their policyholders between 2-10% on their premiums. Depending on the carrier, these discounts generally remain in effect for three years and are eligible for renewal indefinitely.
Answers in this post:
VIDEO: Does Defensive Driving Lower Your Insurance?
At the heart of it, an insurance policy is a wager the insurance company places that a driver won't ever need to file a claim. A well-trained driver represents a safer bet for the company, and the good ones are willing to pass those savings back to you.
Let's take a moment to look at the kind of savings you might expect to enjoy, the impact of bad driving on insurance rates, and a misconception that causes many drivers to deny themselves this benefit.
How Much Does A Defensive Driving Course Lower Your Insurance?
How much you can save depends on how your insurance company structures its safe driver discounts. Some companies offer low percentage savings off of the cost of the entire premium. Others provide a higher percentage discount, but it only applies to part of the coverages built into the policy. I've written and rewritten that last sentence ten times already, and I'm still not sure if I know what I said. How about an example?
According to a recent rate analysis, the national average cost of full coverage car insurance is $1427 dollars per year, or about $119 bucks a month. If this number is far afield one way or the other from what you pay, remember that it is an average. That means the final number takes into consideration bad drivers with expensive cars parked in high-crime neighborhoods and great drivers with economy cars parked in gated communities. But, for the sake of our example, let's say you are average. By that, I mean you're paying the average premium, not that you yourself are average. I am sure that, in all other respects, you are exceptional in every way.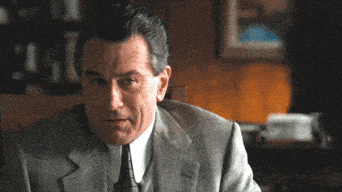 Armed with your average annual premium of $1427, you decide to shop around. For taking a defensive driving course, Company A offers you a 3% discount off of your entire premium. On the other hand, Company B offers 10% off the liability portion of your policy. Who do you choose?
Company A, with its promise of a 3% total reduction, will save you about $4.00 a month, $42.81 a year, to be exact.
Company B, with its promise of a 10% reduction on the liability portion, requires a little more pencil sharpening. According to the rate analysis, the national average cost of necessary minimum (liability) insurance is $606 per year. Company B wins with another $17.79 in annual savings.
So, if you're a numbers nerd like me…
Using these example figures, Company B's 10% liability discount represents an overall 4.2% reduction in your insurance cost compared to Company A's 3%. To really oversell it, a quick trip to the calculator reveals Company B represents a 40% savings compared to Company A! That's what their advertising agency wants you to believe anyway. The real question?
Is 40% of $4 bucks a month worth the trouble?
That depends.
How Much are These Defensive Driving Savings Going to Cost Me?
Just as you've always heard, you can't get something for nothing. First, you'll have to pay for a course. Whether online or in-person, the cost of a defensive driving course can range from $5.00 to $50.00 dollars, depending on the state you're in. Beyond that, there is the prospect of investing 6 to 8 hours of your life that you'll never get back while you complete the course.
Returning to the hypothetical, let's say you live in Texas. Here in the Lone Star State, a defensive driving course can be taken for $25. If you go with the online course option, you will only be required to work away at it for a few minutes each day, if you so choose. What will be the net effect of your efforts?
Let's go back to the math—
Your savings from Company B equals $5.05 a month. Over the three years that the discount will be applied, your total savings equals $181.80. Subtracting the cost of the course means you net $156.80.
"But what about my time?" you ask. By dividing your savings by the six hours you'll spend completing the course, you will earn the equivalent of over $25.00 an hour! That's a pretty healthy wage, wouldn't you say? What's more, that's not even figuring in the intangible the insurance company is betting on, the fact that now you're a better driver, there's a better chance you'll remain accident-free.
If you have your heart set on spending big money on your insurance, feel free to file a claim.
How Much Does Your Insurance Go Up After A Traffic Violation?
If you take the lessons learned from a defensive driving course to heart, there's a real chance that you'll reduce your chances of receiving a moving violation in the future. Depending on where you live and the severity of the violation, your insurance premiums could increase from 3-79%. This increase won't happen immediately because your insurance company doesn't monitor your driving record in real time. It's at policy renewal time that your transgression will bite you in the back pocket. That's when your insurance company will review your driving record.
And don't think that getting a ticket out of state is going to save you. Most states have reciprocal agreements that automatically share information on citations. So, as my mom used to say, be sure your sins will find you out. While your home state may not add points to your driving record for an out-of-state violation, rest assured your insurance carrier will exact their pound of flesh.
It should also be noted here that just as a violation doesn't cause an increase in your rates until your insurer sees the offense on your motor vehicle record, your higher premiums won't stop just because a violation falls off your record. You will have to wait until renewal time for that change to take effect, as well.
Don't Not Take Defensive Driving Because Of This
Yes, I know the English in that headline is horrible, but I wanted to get your eyeballs here for this important tip.
There are many people who don't take advantage of defensive driving insurance discounts because they aren't aware they exist. However, there are others who are aware of these discounts and yet purposely avoid taking a course. Why? Let me tell you.
Traditionally, people don't take defensive driving out of a burning desire to become better drivers. People take defensive driving to dismiss tickets. Ticket dismissal is a great kindness extended by traffic courts almost everywhere. Getting your ticket dismissed is good as it keeps your driving record clean.
Those people I mentioned who purposely avoid defensive driving? They think that having a course completion certificate on file with their insurance agent will remove their ability to dismiss a ticket in the future. While it is true that they will have to repeat the course to dismiss a future ticket, it is not true that they have forfeited their ability to dismiss a ticket by taking a course voluntarily.
So don't be "that guy." Check with your insurance agent about the possibility of earning a defensive driving discount. If your current company doesn't have one available, consider finding one that does. Then choose a course and get going. What else are you gonna do today to earn $30.00 an hour?
---
Got more questions? Head back over to our FAQ Page.
---
John Fabel
I have a long and checkered history with defensive driving. I took my first "court invited" course at age 15 and realized immediately that there had to be a better way. Since that first experience, I have gone on to teach defensive driving classroom courses and to author four internet courses in 2 states. After nearly 25 years in the industry, I can help you find a course that will be the best fit for you.