by John Fabel
|
Last Updated:
August 15, 2022
Getting a ticket is certainly not a great addition to anyone's day, but it's not the end of the world, either.
Fortunately, most states offer forgiveness in the form of some type of driver safety course. Depending on where you live, this course may be referred to as defensive driving or traffic school or driver improvement. Whatever your state chooses to call it, these courses can be used to dismiss your ticket, mask or prevent points on your driving record, and reduce your overall out-of-pocket expense. In fact, in most states, you can use completion of the course to reduce your car insurance premiums after a ticket. Believe it or not, some people actually make money after getting a ticket!
If this is your first ticket or it's been a minute since your last one, we offer these answers to questions you might have.
I just got a ticket. What do I do now?
If you have recently received a traffic citation, your first step is to contact the court. Your ticket will show the contact information for the court as well as the date by which contact should be made.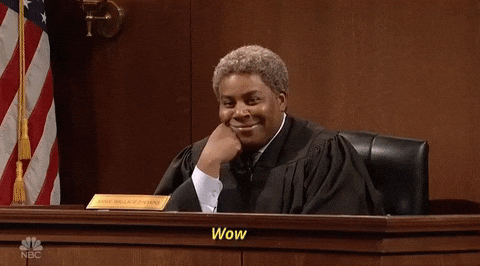 Depending on the nature of the violation, dismissal may be possible. This is usually accomplished through the completion of a driver improvement course of some type. Depending on the locale, these courses can be referred to as defensive driving, traffic school, driver improvement, or driver safety courses. If your court does allow you to take a course, be sure to choose one that has been state-approved.
How long do I have to contact the court after getting a ticket?
Courts usually want to hear from you within 10-14 days after a ticket is written. Your cut-off date will be noted somewhere on your citation. Do wait 24-48 hours for your citation to be processed before attempting contact, but don't miss the cut-off. The court is more sensitive than your mother about not calling…
What do I need to find out from the court about my ticket?
When you contact the court, the information you'll want to obtain includes:
How much is the fine?
When is payment expected?
Does the citation qualify for dismissal?
Is there a fee due to the court to take defensive driving?
How much time is allowed to complete the course?
Will I need to submit a copy of my driving record to the court?
How is completion of the course communicated to the court?
Most of these particulars can be determined on the court's website. While finding your facts this way will save you both time, gas, and face, make sure to follow the instructions on your citation about making contact. Many municipal websites allow you to mail or email them, others want to actually hear from you, either by phone or in person.
Should I try to fight my ticket?
If you truly believe that you received your ticket in error, you may want to dispute it. There are many opinions about how this can be done, but the effort expended/overall benefit ratio is seriously stacked against you. Besides, just because you were in the right this time, how many times were you just thankful that no officer was in sight when you pulled THAT stunt? That may seem a little karmic for some, but you get my point.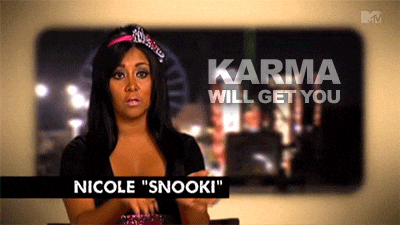 Is it possible to pay traffic tickets online?
If you decide not to fight or dismiss your ticket, many jurisdictions and municipalities offer the convenience of online ticket payment. The question is whether the court that issued your ticket does. Probably the easiest way to determine that is to visit their website. If your court doesn't have a website, I'm guessing the answer to this question in your particular case would be no.
What types of tickets can be dismissed with defensive driving?
Generally speaking, ticket dismissal via defensive driving is limited to minor moving violations—speeding, failure to stop, failure to yield, and the like. If your inspection sticker is expired or you have a broken taillight, defensive driving can't save you.
Are there reasons why the court would not allow me to take defensive driving?
Depending on the state or jurisdiction where you received your ticket, dismissal with a driver safety course can be denied. Generally speaking, only minor moving violations can be addressed with defensive driving. In some states, defensive driving only comes into play after a citation has been entered on your driving record.
Here are some situations where the court may say no:
Driving at an "excessive" speed. This is usually defined as 90-100 mph or 20-25 mph over the posted limit.
Tickets written in association with a serious collision
If you have dismissed another ticket in the recent past. In most states, this period includes the last 12-18 months.
If you are the holder of a CDL.
As for that last one…
Some states will allow ticket dismissal for commercial drivers if they receive a ticket in their personal vehicles. In other states and jurisdictions, decisions are made on a case-by-case basis, meaning that it never hurts to ask!
Can a red light camera ticket be dismissed with defensive driving?
While failing to stop at a red light is a moving violation, being caught running one by a camera actually constitutes a different category of citation. Instead of being a criminal violation, it is instead a civil one. Being a civil violation, there is much debate about whether you should pay red light tickets, and one guy turned his fight of one into a first amendment court battle. Bottom line? For the purposes of our FAQ, defensive driving isn't going to help you here, either.
John Fabel
I have a long and checkered history with defensive driving. I took my first "court invited" course at age 15 and realized immediately that there had to be a better way. Since that first experience, I have gone on to teach defensive driving classroom courses and to author four internet courses in 2 states. After nearly 25 years in the industry, I can help you find a course that will be the best fit for you.