by John Fabel

|

Last Updated:

February 10, 2021

With 2.3 million residents potentially on the road at any given time, driving in Houston can be challenging. With limited public transportation, driving "across town" can mean being behind the wheel for an hour or more.

Houston can be a dangerous place to drive, both physically and fiscally. Houston averages 40-50,000 collisions per year, with nearly a third resulting in injuries or fatalities.

Since most accidents are caused by a failure to control speed, law enforcement does its best to slow this trend by writing tickets. In the US, 100,000 speeding tickets are written every day, and, no doubt, Houston drivers get their fair share. At an average cost of $150 a ticket, the nation's speeders pay out nearly $5.5 billion dollars in fines, and each of them faces a 22-25% increase in their car insurance premiums for the next three years.

All of these costs could be drastically reduced with better driving by all. Houston drivers can bring these numbers down by taking defensive driving (also known in Texas as a "driver safety course"). Tips and reminders of how to navigate the roads safely are the main topics of any driving course. The stated purpose of a TDLR-approved course is to teach drivers to "change their perceptions, attitudes, and skills to make Texas roads and highways a safer place to drive." Other benefits of taking a defensive driving course include ticket dismissal and insurance savings, all at a reasonable cost.

[wptb id=473]
The Easiest Way to Take Defensive Driving in Houston? Do it Online
Since there's no way of knowing if the world will ever return to a "pre-Covid normal," the easiest (and safest) way to complete a course would be to take one online. The ability to work at your own pace from your own place makes it the most convenient way, too. Any of the schools listed below offer courses approved for ticket dismissal and/or insurance discount. And you can choose any of them with confidence that they are fully certified by the Texas Department of Licensing and Regulation (TDLR).
Houston's Best TDLR-Approved Online Defensive Driving Providers
[wptb id=48]
Tired of Being Cooped Up?
If you've seen enough of the inside of your house lately, you can still get out and take defensive driving in a classroom. Be ready to mask up and work around some limited schedules, but these guys are still "doing the deal."
Depending on the school, classroom defensive driving has always been fun; being in the presence of humans again might even make it more so. Now I'm not gonna lie; classroom defensive driving in Houston is hard to find anymore. Here are some schools where you can still make that happen.
Ticket Blasters has been helping traffic tickets disappear since 1993. They offer classes at the Golden Corral restaurants in Baytown and Pasadena that include food and beverage. Family-owned, Ticket Blasters is known for its excellent customer service before, during, and after the class. Taught by professional instructors, Ticket Blasters classes are informal, informative, and entertaining.
855 Normandy St, Houston, TX 77044 or call (281) 457-6700
Located in the Westwood area since 2003, Ila Driving School offers state-certified defensive driving with excellent instructors. This school presents a defensive driving course designed to keep drivers of all ages safe on the road at all times. Instructors use their experience, knowledge, and encouragement to make you feel more confident the next time you get behind the wheel.
9898 Bissonnet St Ste 277, Houston, TX 77036 or call (832) 640-8362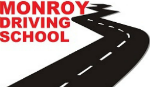 Monroy Driving School offers a defensive driving course that is fun, effective and satisfies court orders or insurance requirements. You'll improve your skills for preventing accidents and moving violations after taking their class. Monroy even offers classes in Spanish and what they call an "ASAP course" for those who need to complete their course and receive a certificate quickly.
5205 Telephone Rd Ste B, Houston, TX 77087 or call (713) 239-2275 or you can Find them on Facebook
According to their website, Comedy Guys has been "teaching its state-approved defensive driving Texas classes, helping people get tickets dismissed while having some food and fun." In Houston, that food and fun can be had at Old Hickory Inn BBQ in Missouri City.
Check ComedyGuys.com for other locations or call (877) 826-6339 for more information.
Cy-fair Driving School offers 6-hour, TDLR-approved defensive driving courses multiple times each week at their 10 greater Houston locations. These courses are good for ticket dismissal and/or insurance discount. Reservations required.
Visit CyFairDrivingSchool.com for location information and call (832) 647-3526 (main) or (832) 326-5628 (cell) to claim a spot.
In the bygone B.C. (before Covid) days, schools like Comedy Guys, Funny Bone, and My Improv were famous for their defensive driving classes that were more or less dinner and a show. Hopefully, they'll be back soon.
If You Have Received a Ticket in Houston
Defensive driving courses can be used to improve driving skills and earn insurance discounts, but the benefit most people look for is ticket dismissal. The process for dismissing a Houston ticket looks like this:
Contact the court prior to the date on your ticket to request permission. You can contact the court—

By phone—Talk to a "One Call Solution Center" representative by calling 713-837-0311.
By mail—Include in the envelope

A photocopy of your current auto liability policy
A photocopy of your valid Texas Drivers License
The appropriate DSC Fee (found on the Municipal court defensive driving page)
A completed and signed DSC/MOTC application
Mail should be sent to: City of Houston Municipal Courts
P.O. Box 4996
Houston, Texas 77210-4996
Dismissal for most citations is possible unless the ticket was written:
For speeding 25 miles per hour (or more) over the posted limit
Passing a stopped school bus
In a posted construction zone while workers are present
Leaving the scene of an accident
Fleeing police
Ticket dismissal is also not a possibility if you are the holder of a Commercial Drivers License (CDL)
Driving in Houston
Houston is home to an excellent highway system that includes a stretch that brags being the world's widest. Houston is crisscrossed by several major highways, but locals know them by name instead of number. Just knowing the nicknames takes some doing, so let's break down a few.
If you are driving on:
More Cool Stuff About Houston
The largest city in Texas (and the 4th largest in the nation), Houston has a lot to boast of. Nicknamed the Space City after becoming the home of NASA's mission control, Houston is also home to the largest medical center in the world and the largest mall in Texas.
Diversity is also a big player here. To give you an idea of the wide range of folks who call Houston home, more than 145 languages are spoken here. Only New York and L.A. have more. This diversity is also represented in the restaurant scene. With over 10,000 restaurants representing more than 70 countries and American regions, it's no wonder that Houston residents eat out more times a week than any other city in the country!
Whatever you decide to see in Houston, be careful driving to get there. Texas's biggest city can pose many traffic challenges. Consider taking a defensive driving course to make sure you get to your "whatever" safely.
John Fabel
I have a long and checkered history with defensive driving. I took my first "court invited" course at age 15 and realized immediately that there had to be a better way. Since that first experience, I have gone on to teach defensive driving classroom courses and to author four internet courses in 2 states. After nearly 25 years in the industry, I can help you find a course that will be the best fit for you.