by John Fabel
|
Last Updated:
November 20, 2023
If you have chosen to take defensive driving (or the choice was made for you by that cop who somehow thought that yellow light was red), you are probably looking to get it over with in the quickest and easiest way possible. Since you do everything from banking to navigation with your phone already, you might be wondering if you can use that marvelous little gadget to get this task done, too.
The answer to this question is absolutely yes. If you can access the internet from your phone, you can complete defensive driving on it as well. You should pick carefully, however. Just as many websites haven't bothered to make themselves mobile-friendly, there are defensive driving companies that haven't modernized their courses, either. On the other hand, several companies make defensive driving easy to do on your phone. One has even developed its course into a podcast app. So, to save yourself some frustration, be sure to find out about the mobile-friendliness of a course before you choose it.
Whether you're taking defensive driving for ticket dismissal, insurance savings, or for the heck of it, simply getting it done isn't all there is to it. Keep reading to see some other things to consider during the process.
| | |
| --- | --- |
| | |
Answers in this post:
VIDEO: Can You Do Defensive Driving On Your Phone?
How Many Ways Can You Take Defensive Driving?
In Texas, there are two ways to complete defensive driving to the state's satisfaction.
In a state-approved defensive driving classroom
With a state-approved ADM course
When either of these conditions is met, the TDLR (Texas Department of Licensing and Registration) will certify to any court or insurer that you have fulfilled the approved requirements for a driver safety class.
Wait. What in the wild, wild world of sports is an "ADM"?!?!
ADM stands for "alternative delivery method." This is Texas's fancypantsed term for a way to get the same information into a student's head besides straight out of a horse's, ahem, instructor's mouth.
Pre-internet, courses were delivered on video, and by video, I mean VHS.
Let me just say one thing here—"Get off my lawn!"
There was a time when we thought this was a cool way to take defensive driving. With video, you could avoid sitting in a room full of strangers listening to a guy drone on about safe driving. Instead, you could listen to a guy drone on about safe driving with remote in hand while sitting on your couch.
Today you can still head to a classroom to take a course. You might even still be able to find a dusty DVD floating around somewhere to get the job done. But the number one way to complete defensive driving is online.
Online courses offer the flexibility of completing them anywhere, at a pace that fits your life. All at once or a bite at a time, from your laptop, desktop, tablet, or phone.
How Long Does the Court Give you to Complete Defensive Driving?
When I typed "What do I do after I complete defensive driving?" into Google, the featured snippet answer from TicketSchool.com was 180 days. My advice to you is to not trust that answer.
There are two reasons for this caution:
I've received several tickets in my long and checkered driving career and have never been given six months to finish it.
Whether or not your ticket gets dismissed relies on a greater authority than the internet.
Be very sure that you read the paperwork you received from the court very carefully to be sure that you fulfill their requirements to make your ticket go away. Just like the teachers of your school days, judges have a dim view of those who don't complete their homework on time.
Don't make the mistake of missing your due date. If you do, you risk paying the fine for the citation, taking a hit on your driving record, and missing the opportunity for any insurance savings. Oh yeah, if you've already signed up for a course you didn't finish, you'll be out that money, too.
How Soon Can I Get My Defensive Driving Certificate of Completion?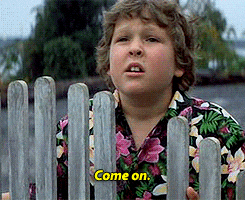 The legal standard established by Texas states that a defensive driving certificate must be mailed to the student within 21 calendar days of completing the course.
Once upon a time, a completion certificate had to be printed on state-approved forms that had all kinds of sneaky, counterfeit-proof elements and had to be delivered, not handed, to the student. I suppose that last part made it even more "official."
The delivery requirement meant that procrastinators usually spent much more on defensive driving. Why? Because defensive driving companies were happy to provide expedited certificate delivery for a wildly inflated price.
Today, all of that has changed as the state has finally recognized we now live in more technologically advanced times. Recently the state has finally—and by finally, I mean finally—approved delivery by email. This means that you can have a certificate in hand, ready to deliver to the court, in minutes rather than days.
OK, I'm Done with Defensive Driving. What Do I Do Now?
Once you have completed defensive driving and have received your certificate, the first thing on your to-do list is to get it to the court as quickly as possible. You don't want to risk missing your due date as the mistake can be costly.

In general, this delivery to the court can be accomplished by fax, email, or in person. Some courts, dragged kicking and screaming into the 21st century, will allow you to email it.

The important thing is to read, understand, and follow your court's directions. That's the only way to be sure that they will accept it and dismiss your ticket.

The second item on your to-do list is to get a copy of your completion certificate to your insurance company. Many insurance companies offer substantial discounts to policyholders who complete a driver safety course.

Insurance companies offer these discounts because they believe that better-educated drivers make for safer drivers and that safer drivers have fewer accidents. Fewer accidents mean the insurance companies save money, and they are happy to pass some of those savings on to you.

Your defensive driving provider makes this process easy. After completing your course, you will receive two certificates, cleverly marked "Court Copy" and "Insurance Copy." Do the math, get the right one to the right place, and, before you know it, you'll be telling your ticket goodbye and saying hello to more money in your pocket.

[wptb id="3003" not found ]
---
Got more questions? Head back over to our FAQ Page.
---
John Fabel
I have a long and checkered history with defensive driving. I took my first "court invited" course at age 15 and realized immediately that there had to be a better way. Since that first experience, I have gone on to teach defensive driving classroom courses and to author four internet courses in 2 states. After nearly 25 years in the industry, I can help you find a course that will be the best fit for you.