by John Fabel
|
Last Updated:
September 19, 2022
Driving in Pasadena can be challenging, with over 150,000 residents potentially on the road at any given time. With the bustle of nearby Houston, driving can sometimes get as spicy as the salsa at Mamarita's.
Pasadena can be a dangerous place to drive, both physically and fiscally. Pasadena averages around 3,800 collisions annually, with nearly a third resulting in injuries or fatalities.
Since most accidents are caused by a failure to control speed, law enforcement does its best to slow this trend by writing tickets. In the U.S., 100,000 speeding tickets are written every day, and, no doubt, Pasadena drivers get their fair share. At an average cost of $150 a ticket, the nation's speeders pay out nearly $5.5 billion dollars in fines, and each of them faces a 22-25% increase in their car insurance premiums for the next three years.
All of these costs could be drastically reduced with better driving by all. Pasadena drivers can bring these numbers down by taking defensive driving (also known in Texas as a "driver safety course"). Tips and reminders of how to navigate the roads safely are the main topics of any driving course. The stated purpose of a TDLR-approved course is to teach drivers to "change their perceptions, attitudes, and skills to make Texas roads and highways a safer place to drive." Other benefits of taking a defensive driving course include ticket dismissal and insurance savings, all at a reasonable cost.
The Easiest Way to Take Defensive Driving in Pasadena? Do it Online
With the hectic pace of life, the easiest way to complete a course is to take it online. The ability to work at your own pace from your own place makes it the most convenient way, too. Any of the schools listed below offer courses approved for ticket dismissal and/or insurance discount. And you can choose any of them with confidence as they are fully certified by the Texas Department of Licensing and Regulation (TDLR).
Pasadena's Best TDLR-Approved Online Defensive Driving Providers
| | | | | |
| --- | --- | --- | --- | --- |
| | | | | |
| | | | | |
| | | | | |
| | | | | |
| | | | | |
| | | | | |
Online Not for You?
We understand that learning online is not everybody's preference. If you prefer to "get your learnin' live," you can still get out and take defensive driving in a classroom.
Depending on the school, classroom defensive driving has always been fun; being in the presence of humans again might even make it more so. Now I'm not gonna lie; classroom defensive driving in Pasadena is hard to find anymore. If you don't mind heading into Houston, here are a few places where you can still take defensive driving in the presence of other humans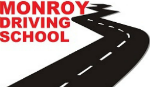 Monroy Driving School offers a defensive driving course that is fun, effective, and satisfies court orders or insurance requirements. After taking their class, you'll improve your skills in preventing accidents and moving violations. Monroy even offers classes in Spanish and what they call an "ASAP course" for those who need to complete their course and receive a certificate quickly.
5205 Telephone Rd Ste B, Houston, TX 77087 or call (713) 239-2275 or you can Find them on Facebook
Cy-fair Driving School offers 6-hour, TDLR-approved defensive driving courses multiple times each week at their ten greater Houston locations. These courses are good for ticket dismissal and/or insurance discount. Reservations required.
Visit CyFairDrivingSchool.com for location information, and call (832) 647-3526 (main) or (832) 326-5628 (cell) to claim a spot.
In the bygone B.C. (before Covid) days, schools like Comedy Guys, Funny Bone, and My Improv were famous for their defensive driving classes that were more or less dinner and a show. Hopefully, they'll be back soon.
If You Have Received a Ticket in Pasadena
Defensive driving courses can be used to improve driving skills and earn insurance discounts, but the benefit most people look for is ticket dismissal.
The first step to taking defensive driving is receiving permission to do so. The Pasadena process for asking "pretty please" involves downloading this form and submitting it to the court. Then, once you have received permission, you can complete the rest of the listed items, and your ticket will disappear.
Dismissal for most citations is possible unless the ticket was written:
For speeding 25 miles per hour (or more) over the posted limit
Passing a stopped school bus
In a posted construction zone while workers are present
Leaving the scene of an accident
Fleeing police
Ticket dismissal is also not possible if you hold a Commercial Drivers License (CDL) or if you have dismissed a ticket with defensive driving in the past 12 months.
Driving in Pasadena
Pasadena is a fairly easy town to navigate by car. People from other cities may even be jealous that the average drive time to work averages only 26.2 minutes, slightly edging the U.S. average of 26.4 minutes.
How people in Pasadena get to work:
80.3% drive their own car alone
14.1% carpool with others
2.6% work from home
0.4% take mass transit
More Cool Stuff About Pasadena
Pasadena's location gives it easy access to many of Houston's biggest attractions and being on the south side of the big city gives residents an easy path to the coast. Drive about 30 minutes in any direction, and you'll run into something cool, things like:
Space Center Houston—Learn about the technology and brainpower that got us into space and the things we're doing to keep us there. Artifacts you'll see include space capsules and suits, a Saturn V rocket, and the lectern behind which JFK stood when he announced that America was committed to the moon.
More Learning for Both Young and Old—Plenty of nearby museums, including the Houston Museum of Natural Science, the Museum of Fine Arts, Heritage Park & Museum, and the Children's Museum of Houston.
Calling All Animal Lovers—If this means you, don't miss out on a trip to the Houston Zoo.
Need Some "Retail Therapy?"—Get a big dose all under one roof at the Galleria.
Stroll the Boardwalk—Head Gulfward to Kemah for boating, fishing, shopping, and dining.
No Matter Your Plans
Be careful driving to get there, whatever you decide to see or do in Pasadena. Without question, the driving environment here can pose some real traffic challenges. Consider taking a defensive driving course to make sure you get to your "whatever" safely.
John Fabel
I have a long and checkered history with defensive driving. I took my first "court invited" course at age 15 and realized immediately that there had to be a better way. Since that first experience, I have gone on to teach defensive driving classroom courses and to author four internet courses in 2 states. After nearly 25 years in the industry, I can help you find a course that will be the best fit for you.