by John Fabel
|
Last Updated:
November 20, 2023
If you have just been extended the "opportunity" to take a defensive driving class, you may be wondering what to expect from it. After all, you've been driving for years. Can such a class have any new tricks to teach this old dog?
A defensive driving course teaches a person how to take an active role in avoiding accidents and/or incidents on the road with the following information:
Basic traffic laws
Tips to recognize potential dangers
Statistics about distracted driving and driving while intoxicated
Instruction on how to control your vehicle in inclement weather and road conditions
Railroad crossings
Basic vehicle maintenance
Attitude and awareness
Taking a defensive driving course is a great way to increase your confidence as a motorist. Additionally, completing a course may allow you to have a traffic ticket removed from your driving record and, in some cases, lower your insurance premiums.
Most defensive driving courses will include a combination of short text passages interspersed with videos to demonstrate safe driving techniques. Depending on the course provider, your understanding of the presented material will be measured by short quizzes along the way or by a final examination.
As you continue through this short article, you will see that a defensive driving course can not only be a money-saving and legal tool but can improve your driving confidence as well. Working together, these two things can increase your pleasure of taking to the road!
Answers in this post:
VIDEO: What Does Defensive Driving Cover?
What Will I Learn In A Defensive Driving Course?
In a defensive driving course, you will be educated on traffic rules, laws, and signage. A proper understanding of these topics will reduce potential threats to your safety, as well as the safety of other motorists around you. You may already know much of this information, but rules do change over time. Our familiarity with the road can lead to bad driving habits that we may not be aware of, so a little reminder couldn't hurt!
Defensive driving courses will also feature statistics regarding driving while intoxicated, distracted driving, and incidents at railroad crossings. All of these factors pose a myriad of potential threats to the motorist. All drivers must take heed of the dangers of these situations. DUI, driving with distractions, and carelessness at rail crossings are among the leading causes of accidents and injuries on the roadway. While the information in these sections may seem dry, try to appreciate the importance of these facts as they are presented to you.
You will also receive instructions on how to maintain control of your vehicle in bad weather and road conditions. You will be shown how to control a skid, what to do if your car leaves the roadway, and how to correct if you hydroplane. Each of these situations can be terrifying when they occur. Having a solid education in the proper procedures to control your vehicle during an incident such as this can alleviate the stress and fear that they cause. As your anxiety decreases, the probability of successfully managing them increases.
A defensive driving course will also highlight the importance and methods of routinely checking your vehicle's mechanical fitness. Awareness of tire conditions, fluid levels, and the functionality of all of the lights and signals is not top of mind for every driver. These factors weigh heavily on your ability to safely operate your vehicle, alert other motorists of your intended movements on the road, and prevent mechanical failures that could cause you to lose power or even stall in traffic. There are few situations more dangerous to you or other motorists than to be stuck on the road with an inoperable vehicle.
Another component of most driver safety courses is the vital correlation between driving and attitude. Keeping a calm and controlled demeanor translates directly to your driving. You will learn strategies that will allow you to dismiss the aggressive driving behaviors of other motorists and reduce the likelihood of becoming an aggressive driver yourself. Allowing anger with a single driver to distract you from paying attention to the entire road is a danger to every person around your vehicle. Stay calm, stay safe.
Defensive Driving in a Nutshell
When we talk about defensive driving, there are really only two factors that you can control.
You – You are the only driver that you can control. Stay engaged and alert behind the wheel.
Your vehicle – You can only control the condition and movements of your vehicle. Be sure that you and your car are ready for the road before you leave.
Driving defensively ultimately depends on you. Stay engaged. Distractions such as the radio, your cell phone, eating or drinking, or interactions with other occupants of your vehicle can significantly diminish the attention needed to navigate the road safely.
Likewise, any activity that takes your hands off of the wheel is a potential threat. In the event of an emergency, both hands may be needed to maintain full control of your vehicle. Eating, grabbing your phone, or fiddling with the radio takes control right out of your hands and can put you and those around you in danger.
You also need to be able to hear what is around you. Sirens, screeching tires, and car horns don't sound as good as your favorite tune or podcast, but they are a powerful indicator of danger. So it would be best to never listen to music so loud that you become unaware of these warning sounds.
Making Defensive Driving Work for You
People take defensive driving courses for several different reasons. Certainly, the most common is to remove a citation or points from a driving record. Others take a driver safety class for an insurance discount or job-related purposes. Whatever the reason, scheduling a course will require rescheduling your life.
Everyone has crazy schedules these days, so many of us may need different options for taking a defensive driving course. Most states require four to eight hours to complete a defensive driving course. In years past, you would have to schedule a class (usually on a Saturday) and sit in class for hours to "git 'er done." While this is the best, or only, option for some of us, others don't have four or more hours available in a single day that they are willing, or able, to devote to any single activity.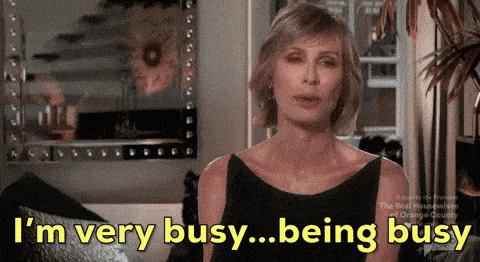 In most states, you now have the option to take a course online. This alternative allows a level of flexibility for the consumer that was never present before. You can register online and work on the course when it is convenient for your personal schedule. In most cases, you can log in and out of the course at any time. This convenience allows you to complete your course at a pace that is totally structured to your availability.
Whatever your needs or preferences, there should be a course available to you that will allow you to complete a defensive driving course comfortably, no matter why you are taking it.
Defensive Driving is a Good Idea for Everybody
Whether you're a new driver or a seasoned veteran, there is always something new to be learned by taking a defensive driving course. If you're taking the course for an insurance discount or to get a traffic ticket dismissed, a defensive driving course can be your ticket to more responsible driving practices.

If you are in the market for a defensive driving class, save the time of shopping with a look at our choices of top providers, or get started with our…

[wptb id="3003" not found ]
---
Got more questions? Head back over to our FAQ Page.
---
John Fabel
I have a long and checkered history with defensive driving. I took my first "court invited" course at age 15 and realized immediately that there had to be a better way. Since that first experience, I have gone on to teach defensive driving classroom courses and to author four internet courses in 2 states. After nearly 25 years in the industry, I can help you find a course that will be the best fit for you.