by John Fabel
|
Last Updated:
September 5, 2022
People take defensive driving for different reasons. Some drivers use it to reduce their car insurance premiums, others to fulfill an employer's requirement for their driving-related job. Most don't even think about these "positive" reasons to take defensive driving. Most people are looking to take defensive driving for the reason that probably brought you here, they just got a ticket, and they're trying to get rid of it!
No matter the reason for taking a course, everyone is looking for the easiest way to get it done. The search for easy (as in the search for anything) leads to Googling "can defensive driving be done online?"
The answer to that question is a resounding "Yes!" Texas allows the convenience of completing a TDLR-approved defensive driving course online. These courses come with a variety of options, including audio read-along or 100% video. With the ability to start and stop whenever you like, there is no easier, more convenient way to get your course done. Signing up is easy, but before you do, there are a few things you should know.
If you are looking to take defensive driving to dismiss a ticket, be sure to keep the following things in mind before jumping in and starting on your online course.
Answers in this post:
Texas Defensive Driving Requirements
If your defensive driving goal is ticket dismissal, be sure to consider the following before signing up for a course.
Does your ticket qualify for dismissal?—Most minor citations can be dismissed with a defensive driving course. However, this does not apply if the ticket was written for:

Speeding at or more than 25 MPH over the posted speed limit
No car insurance
Leaving the scene of an accident (hit and run)
Passing a school bus
Construction zone violations

Do you qualify for dismissal?—Don't worry, most drivers can take a course, but there are exceptions. Drivers who can't take a course for ticket dismissal include:

Drivers who have dismissed a ticket with defensive driving in the last 12 months
Drivers who are currently taking defensive driving for another violation
Drivers who hold a CDL

Have you received permission from the court?—While easy to get, you still need to get permission from the court to dismiss your ticket with defensive driving. You will need to:

Contact the court by the date given on your ticket
Receive from the court the date by which your course must be completed and paperwork returned
Pay an administrative fee to the court
Once you are cleared to take defensive driving, it's time to get to work choosing a course. When selecting a course, the most important thing is to be sure the provider is TDLR-approved. It would be a shame to spend the time completing a course only to discover it won't be accepted by the court.
For help in your hunt, you can read our reviews or jump straight to our favorite.
If this is your first time taking defensive driving, we'd like to offer answers to questions you may still have.
How Long Is Defensive Driving Online?
In Texas, state law requires a defensive driving course to be six hours in length. These six hours include one hour of breaks. So don't be enticed by promises of "Shortest Course Allowed by Law," they are all six hours long because that IS the law.
Another promise you'll see thrown around revolves around "lowest price" Don't be drawn in by this one, either. State law in Texas sets the minimum price for a defensive driving course at $25.00 dollars. While some upgrades are worth paying a little more for, there's no way you'll pay any less than $25 bucks.
The advantage of an online course is that you don't have to take it all at once. You are free to log out as often as you like, and when you log back in, you'll be taken back to where you left off. Most courses are optimized to work on desktop, tablet, or mobile. Because of this, you are free to work on your course anywhere, any time you have a spare moment.
Online defensive driving courses also cater to a wide range of learning styles. Some are text only, some have audio "read-along," and others are 100% video. Depending on how you learn best, these features may help the time seem to pass more quickly, but don't be deceived. If you choose a text-only course because you are a fast reader, you can't shorten the time. All Texas courses are designed by law to have built-in timers to keep you from getting through too quickly. While it doesn't seem fair to penalize you just because you get things in a hurry, rules is still rules.
Is Defensive Driving the Same as a Driver Safety Course?
Many courts still use the term "Driver Safety Course" in their ticket dismissal literature. The terms "driver safety course" and "defensive driving" are synonymous in Texas.
All "driver safety" courses in Texas are required to cover the same material. Topics include things like:
Traffic Crashes
Traffic Safety Problems
Traffic Law
Psychological Factors
Impaired Drivers
Restraints and Brakes
Crash Prevention Strategies
Distracted Driving
Can You Do Defensive Driving For Running A Stop Sign?
Tickets for most minor moving violations (like running a stop sign) can be dismissed with the successful completion of a defensive driving course. However, non-moving violations, things like seat belt citations or tickets for expired registration or driving without insurance, cannot.
If I Take Defensive Driving, Do I Have to Pay the Ticket?
While you will pay an administrative fee to the court for the privilege of taking defensive driving, you won't pay for the ticket itself. One of the other advantages of going this route is that the points normally associated with getting a ticket will not appear on your driving record. This is good news for your wallet because driving record points will cause an increase in your car insurance premiums. By the way, there's even better news for your wallet coming in just a minute!
How Do I Complete Defensive Driving Online?
Work your way through the course material, making sure to pay attention as you go. Successful completion of the course requires that you be tested on the material. Depending on the course, this may be presented in the form of a final exam or by short unit quizzes along the way. If you're not planning on completing your course in one sitting, finding one that offers unit quizzes can be a big help!
Once you have passed the final exam (or final unit quiz), the course will take you to a page where you will verify all of your personal and court information so that your certificate can be properly processed. Fortunately, recent changes in Texas law now make it possible for you to print your completion certificate yourself. In the past, you had to wait for the mailman to show up or pay $20-50 dollars for expedited delivery. Now that you can print your certificate, you can wait until the last minute to complete your course, not that you'd do that or anything…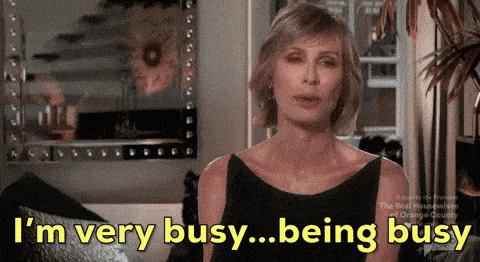 A Texas defensive driving certificate has another unique feature. A certificate comes with a duplicate. One is marked "Court Copy" and the other "Insurance Copy." The first is to be returned to the court (along with other required paperwork like a copy of your 3a driving record) so that your ticket dismissal can be processed. The "Insurance" copy should then be submitted to your insurance company. Many auto insurance companies offer "safe driver discounts" to drivers who voluntarily complete a defensive driving course. Such discounts are good for three years worth of premiums.
Since the certificate is marked "Insurance," your carrier will think you took the course from personal curiosity or out of the kindness of your heart. It could be that the savings from your newly lowered premiums will cover the course and all or part of your other court fees as well. There have been people who have actually made money taking defensive driving!
---
Got more questions? Head back over to our FAQ Page.
---
John Fabel
I have a long and checkered history with defensive driving. I took my first "court invited" course at age 15 and realized immediately that there had to be a better way. Since that first experience, I have gone on to teach defensive driving classroom courses and to author four internet courses in 2 states. After nearly 25 years in the industry, I can help you find a course that will be the best fit for you.